on Wed Mar 14, 2018 5:41 pm
Greenpeace has become so corrupt that even Tony Blair looks like a saint.
You know they are not " aware" of chemtrails
the shite that is being dumped on us relentlessly, all the time now
the satanic bombardement
no no
that is not on the media s plate
ha what a joke
it is all endless fucking sick New world order shite propaganda until you puke
it is so bad now
they just hammer it in, the square has to fit in the round hole and you better obey sheepy or else...and they do believe it the cattle 
that s the worst part of it
most really think it is as they are told
oh man
Need my herb tea and vegan crackers here to calm down
breathe slow EK ...that s it , show you can do it ...
every body is cashing in on the big Con you see
they all want a piece of the pie
where do all those carbon tax go hmmm
ah Rothschild banks in Switzerland, jee what a shocker
come on , please surprise me baby
duh...

[size=38]Green wants to have the car sector pay for detoxification
[/size]
March 11, 2018 


8.45 am 


Source: belga


[size]
 PART

[url=https://twitter.com/intent/tweet?text=Groen wil autosector laten betalen voor ontdieseling&url=https%3A%2F%2Fwww.hln.be%2Fnieuws%2Fbinnenland%2Fgroen-wil-autosector-laten-betalen-voor-ontdieseling~a4e35e8b%2F&via=HLN_BE]

TWEET

[/url]
[/size]
[size][size][url=https://twitter.com/intent/tweet?text=Groen wil autosector laten betalen voor ontdieseling&url=https%3A%2F%2Fwww.hln.be%2Fnieuws%2Fbinnenland%2Fgroen-wil-autosector-laten-betalen-voor-ontdieseling~a4e35e8b%2F&via=HLN_BE][/url]
182 COMMENTS
[/size]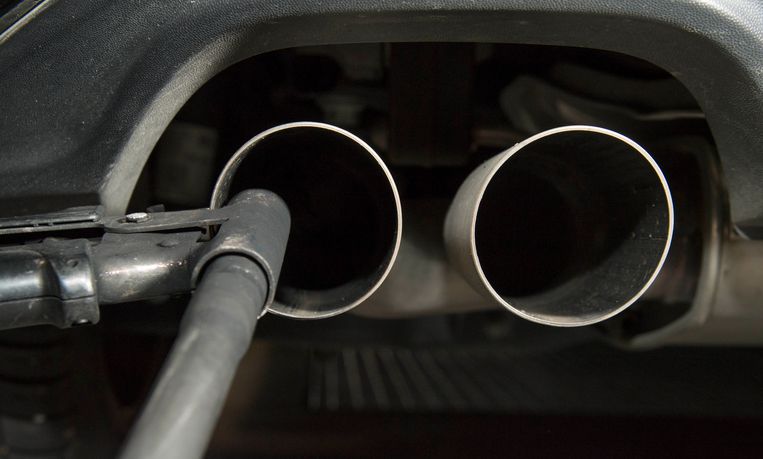 AFP
Anyone who disposes of his diesel car must instead receive a subscription for cambio sub-cars or public transport, or taxi checks. The car sector must contribute financially. This is in a series of proposals from the Groen party to tackle air pollution.
The party has already launched the idea of ​​making Flanders one large low-emission zone in the long term. This provides clarity - the same rules and standards everywhere - and, according to a press release, you can reduce the soot levels by 24 percent.
A gradual phase-out of diesel cars is, according to Groen, an essential part of that plan. The party wants to facilitate the transfer by means of accompanying measures: "We want to offer a free and sustainable alternative to anyone who disposes of their diesel vehicle: a cambio subscription, public transport, bicycle or taxi checks. Moreover, we want to give premiums for the purchase of electric cars, "says chairwoman Meyrem Almaci.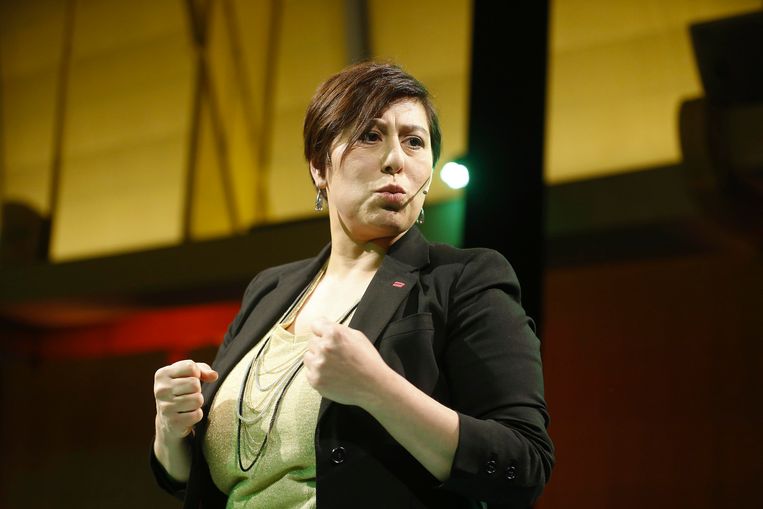 BELGA Meyrem Almaci.
It is up to the automotive industry to contribute financially. "In recent years, they deliberately deceived the consumer with polluting diesel cars. They must be financially responsible for accelerating diesel cars from the streets. "
The party also argues for sufficient distance between roads and public buildings such as schools, hospitals and rest homes. More parks and forests, and more shrubs and trees along the roads, should also help reduce the amount of particulate matter in the air.
"Clean air is a right of everyone. We have to stop making ourselves sick and urging a healthier environment for everyone, "says Almaci. 
[/size]
on Wed Mar 14, 2018 5:44 pm
Dear children, do you SMELL the agenda here
?
it is very blatant
and god save you if you burn wood , you little ankle biting terrorist scum
god save you
[size=31]"5 years ago my fireplace was also burning every day"[/size]
Leo Van Broeck: Flemish architect or vice master?
 SHARE

[url=https://twitter.com/intent/tweet?text="5 jaar geleden brandde mijn open haard ook elke dag"&url=https%3A%2F%2Fwww.hln.be%2Fde-krant%2F-5-jaar-geleden-brandde-mijn-open-haard-ook-elke-dag~afa20b5f%2F&via=HLN_BE]

TWEET

[/url][url=https://twitter.com/intent/tweet?text="5 jaar geleden brandde mijn open haard ook elke dag"&url=https%3A%2F%2Fwww.hln.be%2Fde-krant%2F-5-jaar-geleden-brandde-mijn-open-haard-ook-elke-dag~afa20b5f%2F&via=HLN_BE][/url]
DE KRANT

 Building on the outside he finds a criminal and your fireplace would only be allowed on Christmas. Is Flemish architect Leo Van Broeck the new vice master? "On the contrary, I am a burgundian. If we all take our responsibility, it will be even more fun. "
bla bla bla bla bla bla bla 
bla bla bla bla
bla bla bla propaganda, indoctrination , bla bla bla bark bark bla bla sheeple shit bla bark cattle
on Wed Mar 14, 2018 5:50 pm
you want more?
[size=31]
Threshold for particulate matter exceeded: "Do not burn wood in fires or stoves"
[/size]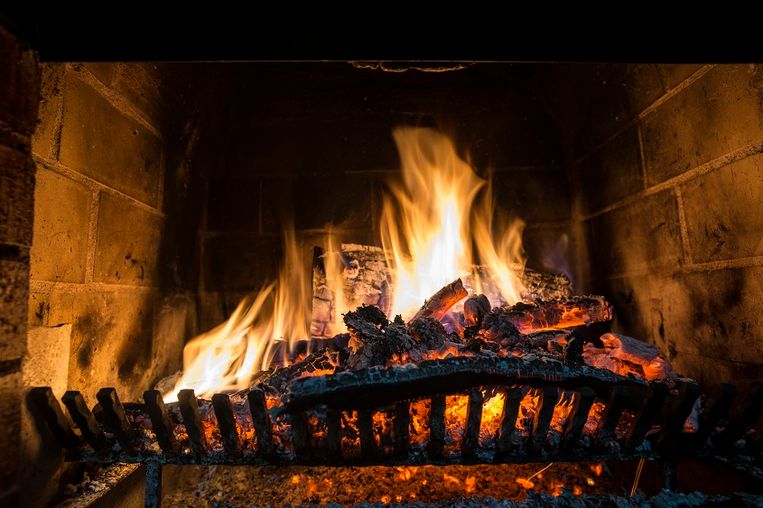 In all three regions of the country, high particulate matter concentrations in the air have been measured over the past 24 hours. That reports the Interregional Cell for the Environment (Ircel). The concentrations are expected to exceed the information threshold until tomorrow. The Flemish Environment Agency advises not to burn wood in fireplaces or stoves.
bla bla bla bla bla bla
The average PM10 concentration (particulate matter with a diameter smaller than 10 micrometers) is currently higher than 50 μg / m³ in the whole country, the threshold used to inform the population. In Flanders a 24-hour average of 68 micrograms per cubic meter was measured, in Wallonia and in Brussels an average of 52 μg / m³.
The particulate matter concentrations have been increased because of the local emissions of air pollution that is poorly diluted due to the relatively unfavorable meteorological conditions. The import of air pollution from neighboring countries also contributes to the high particulate matter concentrations.
Today the meteorological conditions remain temporarily unfavorable for the dilution of particulate matter. Improvement is only expected from the late afternoon, but the PM10 concentrations may remain higher than 50 μg / m³ as a 24 hour average for the next 24 hours. In these circumstances, especially people who are particularly sensitive to air pollution do not make unusual physical efforts, warns Ircel.
sure , whatever, has nothing to do with the inscesent spraying of the skies with, guess what ...duh...fine particles, hey does that make sense
hmmmmm smell a connection there;..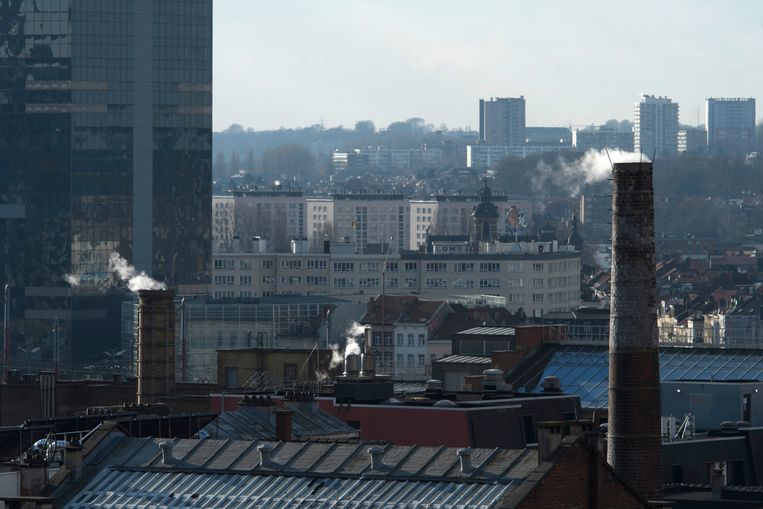 P
"Impact can be very high locally"
The Flemish Environment Agency advises not to light wood as an additional heating or to create an atmosphere. 
"The impact of wood combustion on air quality in a residential environment can be very high locally," it says.
"During the combustion of wood harmful substances are released such as particulate matter, dioxins and PAH (polycyclic aromatic hydrocarbons). These substances are bad for health, so PAH causes DNA damage and is therefore carcinogenic. Both fireplaces and stoves contribute to these harmful emissions. "Anyone who burns, will only be advised to use dry and untreated wood.
Ecofascism
 is a  term used by opponents of the environmental movement to accuse environmental activists of totalitarianism; in the United Kingdom, it has also been used to refer to far-right efforts to gain influence within the Green Party.
on Thu Mar 15, 2018 5:38 pm
Did post a movie, it is interesting, a follow up to the famous " Aliens" saga
Not too bad,  it s from Ridley Scott so 
on Fri Mar 16, 2018 1:20 am
No no no no no nearly crying, I've spent at least 30 minutes doing this silly little post and with the press of one (unknown) key it all disappears. 
But I'm not known as 'Determined' for nothing so off I go again.  
It's only 1.17 a.m. after all and I was requested by you know who to do a post.  
 I'd lots to say but think I'll just mention the crystals that arrived today from Hausen.  
They were not exactly as I expected but very nice all the same, 4 HUGE rose quartz and about 25 terminated Rock Crystals.  
I'll be able to let them go into my Plasterite but certainly not the Rose Quartz.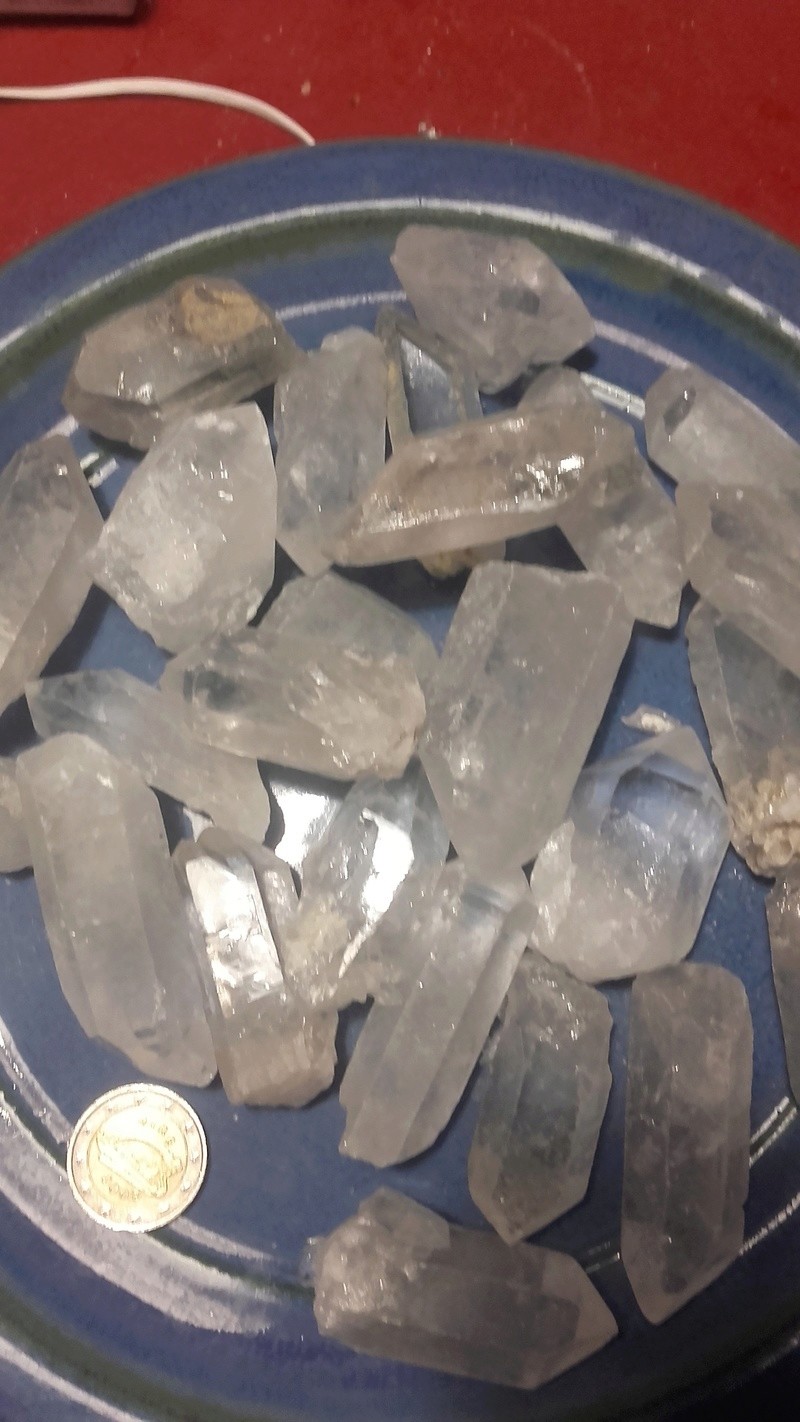 I'll add some photos without comment to whet the viewers' curiosity, and will fill in the information tomorrow - good idea before exhaustion sets in yes??
The first picture below is a report I got back several weeks ago from a rainwater test sample I sent off. EXTREMELY high levels of sulphur for some reason, and the other three were also high.   i was asked to do a follow up later (which I did last night as it was raining) and quickly collected the needed 250 mls water.   It was surprising the number of little black 'flecks' that were in it, as it should have been just water.  I should have kept some to inspect with a magnifying glass.   Anyhow I sent the box off today, with the bottle heavily disguised with bubblewrap and surrounded by Plasterite pieces so I was not strictly lying when I declared 'Plaster Ornaments' on the Customs Declaration.  I hope our mate ex-postie Greg is not horrified at my deception ?


   For some reason this is going to a different Laboratory.  When I get the results back I'll send them to the director of the Irish EPA the very well-known and vilified (by anti-geoengineers) Laura Burke.   That organisation always has an excuse for not checking up on things. For some reason they stopped doing tests on aluminium in water some years ago; surprise surprise.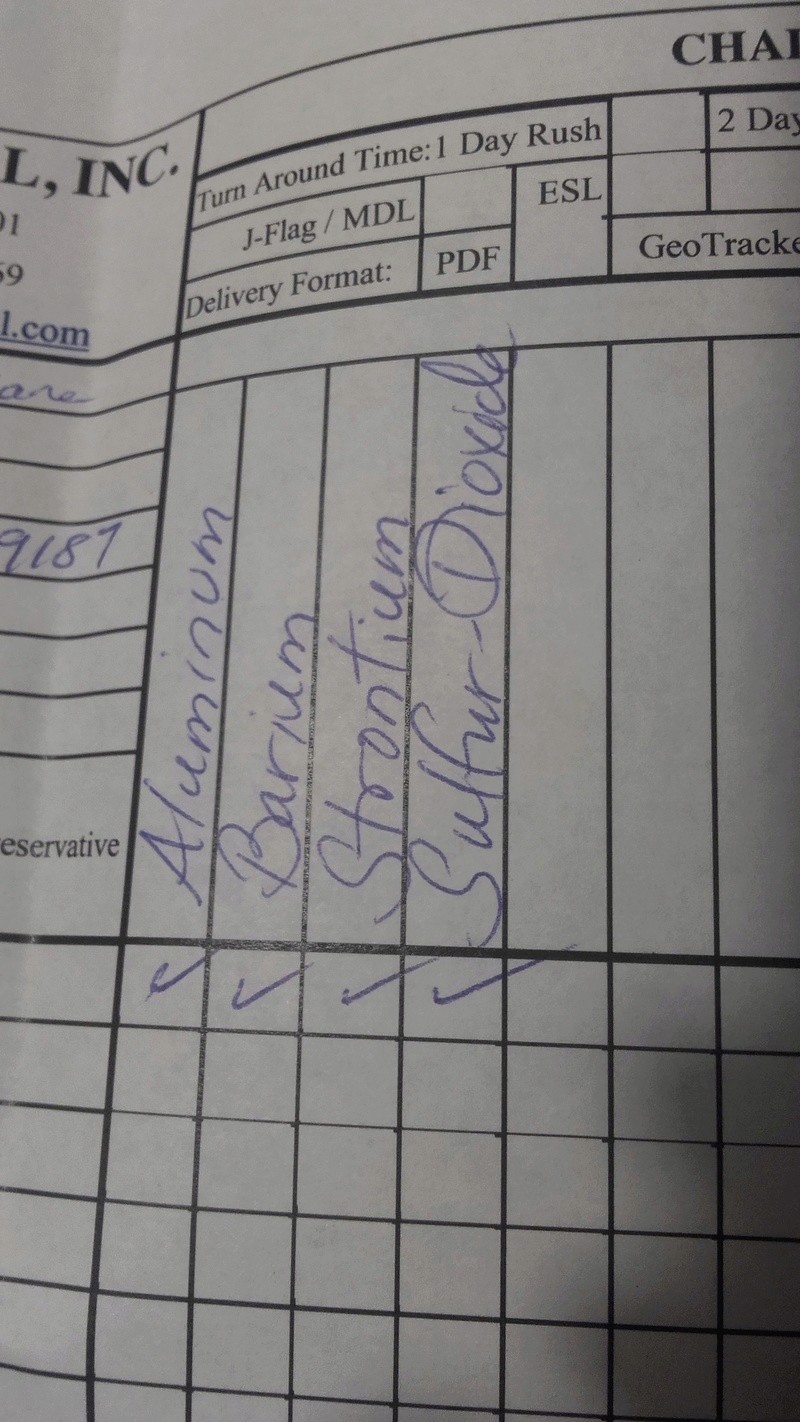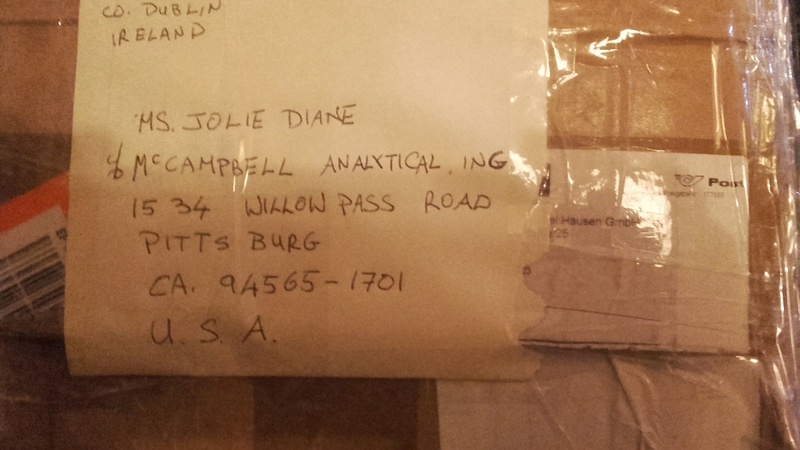 And last but not least, the green man Gerry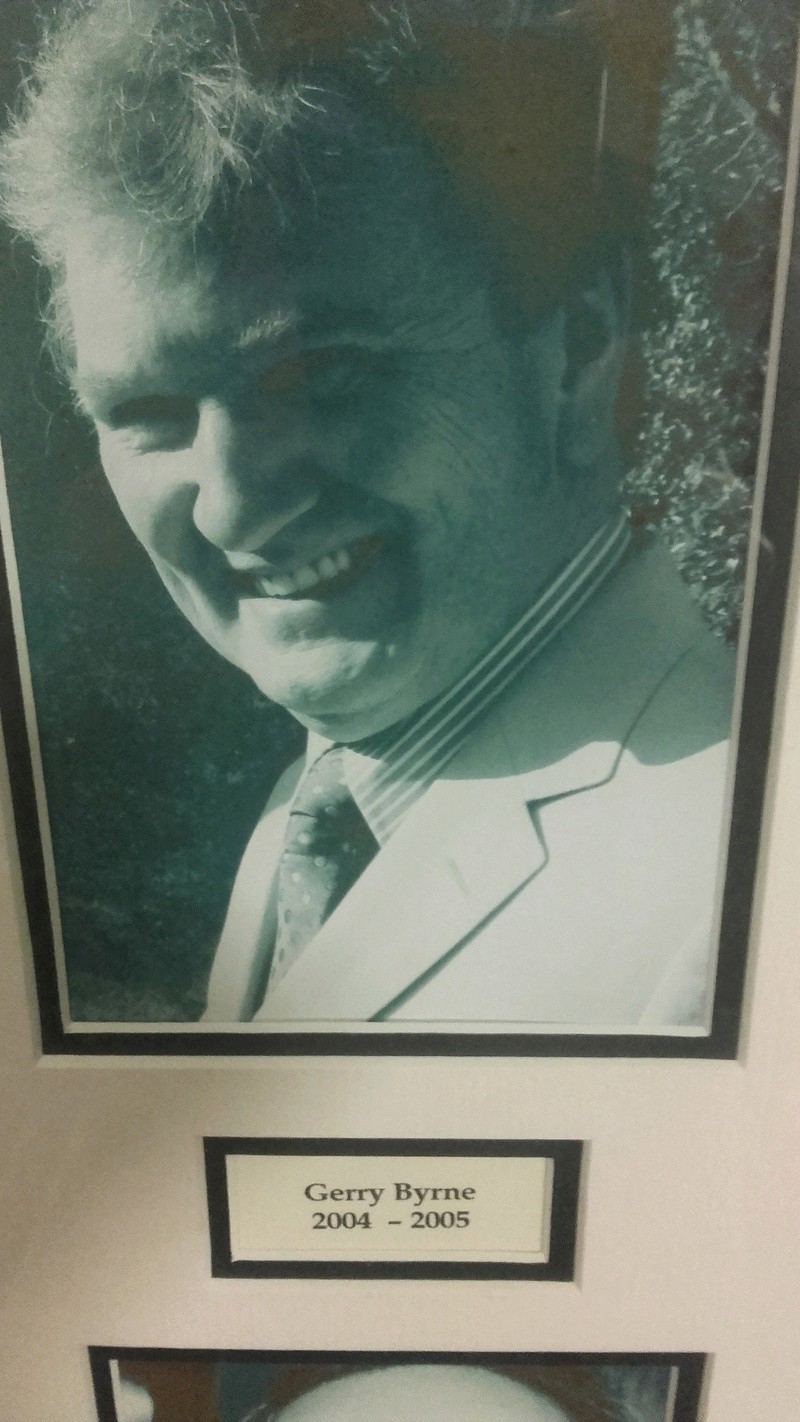 That little saga to follow tomorrow 


on Fri Mar 16, 2018 5:35 pm
Hausen mineraliengroBhandel GMBH is one of the best companies out there, if you live in Europe.
There is no match for it.
Ask me how I know....

Must be good as they are still around so that should say it all.
I always buy there, if I buy and must say do not buy that much anymore 
but if I do yes, that is the way to go.
Cheap, fast, top service, the only claim might be they do not throw in freebies but they are so cheap you would not bother.

I mainly use the crystal powder, super cheap for the tools of Light. Only on heavy duty pieces like big cones I throw in some real crystal points
usually in different sizes, pieces so it gives off a more or broader spectrum of " frequencies" if we have to use that word
but it is true, technically it is not needed but it will not hurt either, gives it an extra punch. Extra horsepower if you will.

Don´t have a clue who Garry is but I am confident you will enlighten us profane pronto.

Anyway, good buy that is Jenn, a winner.
on Fri Mar 16, 2018 6:21 pm

Permissions in this forum:
You
cannot
reply to topics in this forum