Page 4 of 8 •

1, 2, 3, 4, 5, 6, 7, 8


Anyway , long story short, plasterite, or any other potent free solutions in regard to the energy balance work we do, is not allowed, to keep it all simple for the little people out there to understand what is really going on. Hope some of you understand that although I do doubt even that as the dumbing down of the population reaches ever new heights...
It s the battle between the little organic farmer against Monsanto Inc. guess who is gonna win that one in a totally sold our corrupt system eh ?
Also, Dennis Griffin, aka Sensei aka backstabbing psycho gobshite has still hijacked the name , trademark if you will, of OrgonitePlus.net.
Yep..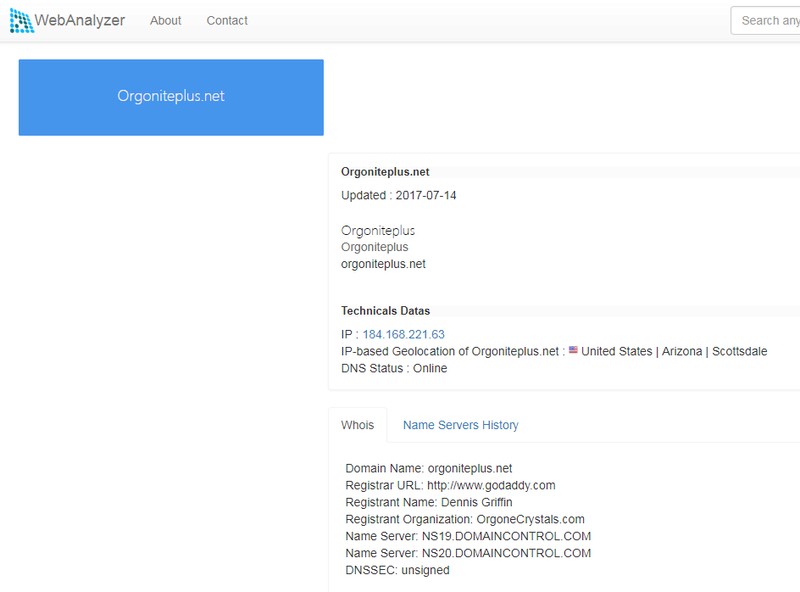 Even though they , Dennis Griffin, the CEO from Scam Matrix or as some call it " warrior matrix" have been exposed years and years ago it all does not matter as a psychopath never gives up a good scam.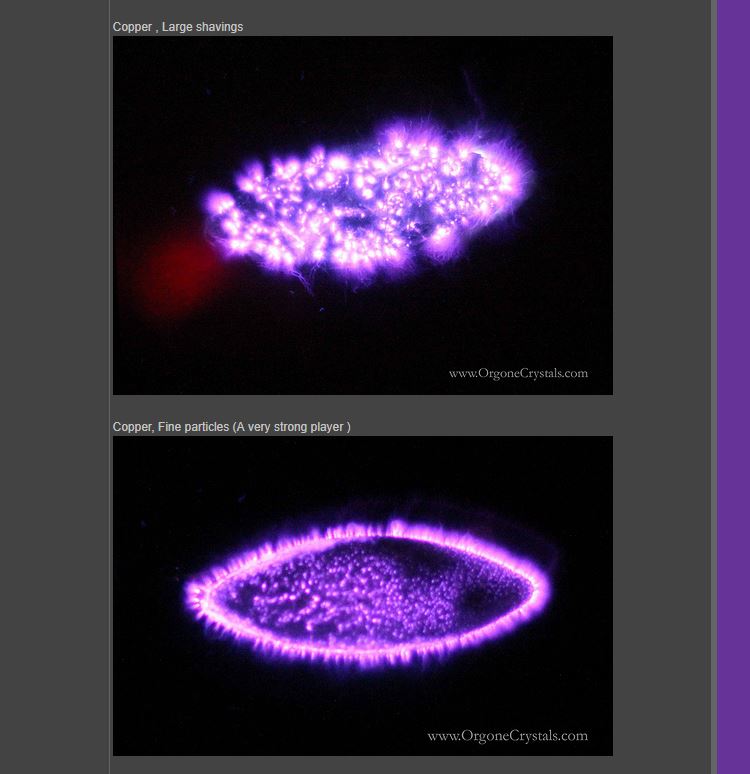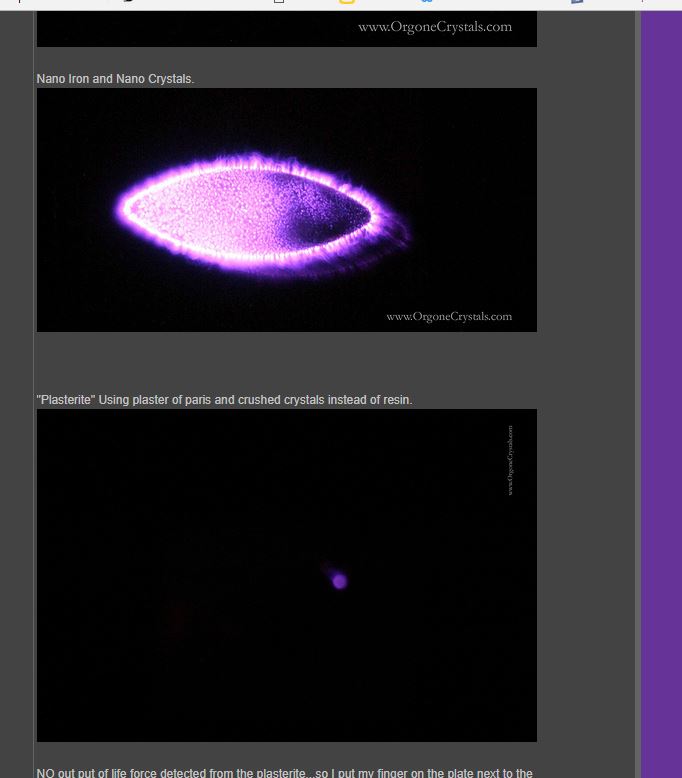 bla bla bla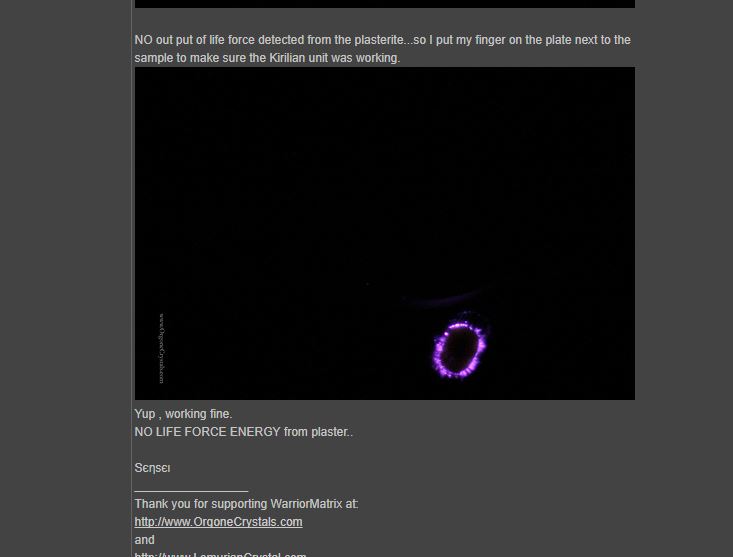 Kirlian pics up certain frequencies, mainl metal and moisture and , guess what children, Plasterite is dry and contains no metal ...duh...
hahahaah
nice scam Dennie, lots of teeny boppers , new age dumbed down cattle, GAIA victims, they will suck up to it
congratulations.
Last edited by OrgonitePlus on Fri Feb 23, 2018 8:01 pm; edited 1 time in total
It seems Scumbag Dennie from WarriorScamMatrix still has not learned his lesson
boy is he thick or what
so that s the sort of characters who run the troof movement, have a laugh there, kiddies
[ltr]WHOIS Results for orgoniteplus.net[/ltr]
[ltr]Sorry, someone else already owns this domain, but we can help you get it.
[/ltr]


Backorder for:
orgoniteplus.net

For only €8.98‡, we can help you get this domain. Here's how it works: i


We'll negotiate for you anonymously with whoever currently owns the domain.




If the owner of the domain isn't ready to sell yet, we will watch it every day to see when it becomes available.




If the owner doesn't renew, we'll get it for you before it becomes available to the general public.



[ltr]




orgoniteplus.net


Is this your domain name? Renew it now.


[/ltr]
It truly does amaze me how unbelievable naive the crowd were in those days, truly naive
as later turned out, surprise surprise OA was in on the act, like ALL the others, coincidence...hmmmm

Orgonite Plus.Net


A place to share ideas and comments on how to create a better world, through Orgonite and other tools of light.





Post a reply
9 posts • Page 1 of 1
[size]
by monsoon gecko on Fri Jun 18, 2010 11:11 pm
G'day Gifters, Just discovered this new forum and I'm happy to promote !
After all, Georg and his crew have covered half a continent with orgonite
and has helped millions and broken droughts etc ,etc....just OUTSTANDING !
monsoon gecko
 Posts: 102Joined: Fri May 28, 2010 1:49 am
[/size]
by josh on Fri Jun 18, 2010 11:52 pm
Thank you MG, I am glad you are promoting Orgonize Africa, I am well aware of Georg performances : OUTSTANDING, I have quite a few zappers and I got them all from him, good product, love to meet the gentleman sometime
josh
 Posts: 194Joined: Thu May 27, 2010 7:10 pm
[/size]
by josh on Fri Jun 18, 2010 11:56 pm
Forgot to say Georg was banned from WM couple of month ago.......not sure why 
josh
 Posts: 194Joined: Thu May 27, 2010 7:10 pm
[/size]
by nepipemi on Sat Jun 19, 2010 1:32 am
WTF?!? 

I have been so blind. I thought the entire motivation of the orgonite community was for the greater good of everything and everyone regardless of who might have been sharing the spotlight or the almighty dollar. 
There is none other as selfless as Georg. How many thousands has he spent gifting Africa? 

Makes me wonder where all the old hands went from the earlier years there like Laozu, Rich, McGinty etc. Even in the recent two years, some of the most frequent posters just disappeared suddenly without a trace, no goodbye. 

Well, has anyone invited Georg to this forum? 

Nepi
nepipemi
 Posts: 45Joined: Sat May 29, 2010 3:35 am
[/size]
by josh on Sat Jun 19, 2010 1:40 am
No not yet I will find out and do it , I guess by going to his web site I will know how to contact him, and you are right this man has given so much of himself, time resources etc... his gifting reports are just wonderful, love that guy.
josh
 Posts: 194Joined: Thu May 27, 2010 7:10 pm
[/size]
by josh on Tue Jun 22, 2010 7:56 pm
OK I invited Georg to come over, he said he would, also he can sell here all the Orgonite he likes 
josh
 Posts: 194Joined: Thu May 27, 2010 7:10 pm
[/size]
by monsoon gecko on Tue Jun 22, 2010 11:55 pm
Excellent, I hope he posts his ..Quest for Orgonise Africa..video....I get a rush every time I've viewed it.
Yes, in the company of a legend....Outstanding. You know, I bought several zappers from Orgonise Africa
for family and friends....They have helped so many....keeping the sickness industry away.
Well done Josh.....and don't you dare ban him..Ha ha ha ha
monsoon gecko
 Posts: 102Joined: Fri May 28, 2010 1:49 am
[/size]
by Spirit Walker on Fri Jun 25, 2010 9:56 am
I've corresponded with Georg myself before years ago, and also bought some of his products as well. IMHO, he is the poster child for all gifters world wide. Selfless and determined to bring change by his own hands, I both admire and greatly like him, just a class act and a gentle soul. Thanks for inviting him here Josh, and knowing that WM banned him just makes it better yet! 


AHO!

Tony
Spirit Walker
 Posts: 41Joined: Fri May 28, 2010 9:43 pm
[/size]
by Lightning on Thu Aug 12, 2010 3:29 pm
Yay! 
 , it will be wonderful to have Georg posting here!

I'm waiting for a Succor Punch of his to arrive now 
 

BTW, according to Georg, it's better to order from his site @ http://www.OrgoniseAfrica.com rather than off Ebay, as the combined shipping from his site is lower:

Copy of an email from a list I belong to:

Quote:
"Dear Linda,
Our website is much easier and you get automatic bulk disciounts when
certain numbers are reached.
Also shipping is accurately calculated by weight and allowing for 3 options.
(price vs speed)
In ebay shipping was defined for airmail per item and is not flexible.
These are limitations from the ebay system.
When you have several items on ebay we do combine but only take off $1.50
from the shipping of each additional item.
Georg

http://www.orgoniseafrica.com
"
Endquote...


Linda 
[/size]
In short OA turned out to be part of the scumbag gang, but does that really come as a surprise, that great George, the ultimate gifter bla bla bla
you kiddies are so easily confused and controlled, it is pathetic
all smoke and mirrors folk
go back to bed now
use your pacifier
 
[size=undefined]If you no longer wish to receive email from Orgonise Africa please unsubscribe here. You will be permanently removed from our list unless you re-subscribe again.
 [/size]
 


 

Dear friends of Orgonise Africa,

 

Again and again new proposals for "

improving" orgonite

 are being circulated on the net. Some of these ideas are driven by genuine motives, some seem to be promoted by those powers that would love to see the orgonite movement disappear rather yesterday. (The 

notorious agencies and their paid disinformers

)

Often the intention of these campaigns seems to be to 

sow doubt

 in the minds of those beginning to become interested in the orgonite phenomenon, thereby limiting the spread of this amazing technology of etheric self empowerment and healing. The general 

aim of disinformation campaigns is confusion

 - In this case: make it look like there is dissent in the orgonite camp, create the impression that some orgonite could be dangerous to your health and you can prevent a few newbies from taking the first step. (As usual the battle the 

illuminati

 are fighting here is a rearguard action as their paradigm is fading fast) 
Aluminium vs other metals
So, for years a "fraction" of the orgonite using community is promoting that aluminium as a main constituent of orgonite is harmful. They mostly base it on a small remark by 
Wilhelm Reich
 in which he observed some negative effects with an aluminium based orgone accumulator, I think in connection with what he called the Oranur-effect.  
Firstly
, Wilhelm Reich was constantly researching at the cutting edge of his time. So, many of his observations were later refined or revised by himself. He did that constantly. Even his evaluation of the "Oranur effect" changed over time when he noted that radioactive Uranium after initial violent and sickening interactions could be orgonised (Orur) and be used to tickle the cosmic life energy as he did in his desert greening operations (Orop) in Arizona and elsewhere.   
Secondly
, we have never found such negative effects after 
years of getting fantastic results
 with aluminium in the orgonite.
 Kirlian photography of aluminium orgonite
The Kirlian photo above shows the radiant aura of a pendant with aluminium orgonite.
Aluminium in orgonite
 has some distinct advantages:


The filings are much thinner than those normally produced with iron or copper. That results in a finer alternative layering of metal and resin, making the DOR to OR conversion more powerful.

At the shearing surfaces (where it has been shaved off), aluminium develops minute micro crystals that add power to the orgonite.

The devices are lighter, hence lower shipping cost

Easy to get and relatively cheap (that would also be true for iron filings but they are normally quite clunky)

Of course, all metals have different energy signatures. It would be naive to deny that.
Everything has an energy signature. There is no dead matter. That's now pretty much common knowledge.
On a certain level all matter is consciousness, right? (Even a rock has/is consciousness)  
But this does not mean that aluminium is "negative" or copper or gold is "positive". Just like the 
addition of healing gemstones
 adds "colour" and rich overtones to the basically always positive etheric vibration of 
any orgonite
, using different metals can enhance certain healing aspects of the orgonite.
This is happening on a more subtle level than the actual "raw" energy conversion from DOR to POR which is nothing else but removing a blockage and getting stagnant Chi to flow again.
Kirlian photography of copper orgonite
Kirlian photography of gold orgonite
The way I understand it is that there are finer and finer levels of perception. (like the layers of an onion or the famous Russian dolls with a doll within a doll...) 
Our conventional 3D reality is the coarsest level.
The level of "Orgone Energy" is almost
 protophysical
, it visually affects clouds and has other very easily observable physical effects.
Gemstones and other additions to orgonite - also when used on their own - work on a much finer vibratory level.
For this reason we add copper, gold and silver to 
personal healing tools
 in order to bring in these finer healing vibrations where it's appropriate.
The beeswax deception
Another well known stream of 
disinformation
 is the "
beeswax dis-info
" whereby 
beeswax
 is promoted as a more sympathetic replacement of synthetic resins in making 
orgonite
.
Make no mistake: Beeswax is of course a lovely material and has a nice and positive energy signature. But just like lovely scented woods or beautiful 
gemstones
 on their own don't show the powerful characteristics of orgonite, beeswax has been found to be
 much less effective in the orgonite mix
.  Furthermore it is totally
 unsuitable for environmental gifting
 because it will melt and disintegrate under real life weather conditions.
No harm done if you want to make a "
beeswax orgonite
" piece for your personal indoor space. It'll even work as a 
weak orgone generator
 and may just feel good to have around and nice to look at. But is that what 
orgonite
 is really about?
Orgonite in the strict sense is the matrix of resin and metal filings, most often aluminium, and some quartz crystals. This material mix has been found and demonstrated to effect some unique and wonderful things.
I think that our 
expedition reports
 provide ample demonstration for the efficacy of this simple but oh so effective mix.
Plasterite - the new Orgonite?
One of the latest fads in this line of deceptions is called "
plasterite
".
Basically it's 
"plaster of Paris"
 or simply
 gypsum 
with crushed quartz crystal.
Here is a depiction of a (quite nice looking) piece of "
plasterite
":
Plasterite - the new orgonite?
Kirlian photography of "plasterite"
To make a longs story short: 
Plasterite
 has nothing to do with 
orgonite
 at all. It's just gypsum with some crystals. Any perceived healing effect would be from the crystals added to the gypsum and that would be on a quite weak and very subtle level.
The Kirlian photo above speaks a very clear language in that respect, I think.
Last edited by OrgonitePlus on Tue Apr 10, 2018 8:56 pm; edited 1 time in total
Also orgoniteplus.net, the only forum worth its weight, was hacked and harrassed, yep
wondering why only the gobshite forums and sellout websites are online NOW hmmm ...wink wink....
have you figured it out yet ?
it is not too hard to figure out, is it ?
now stick in the pacifier and suckle a bit more...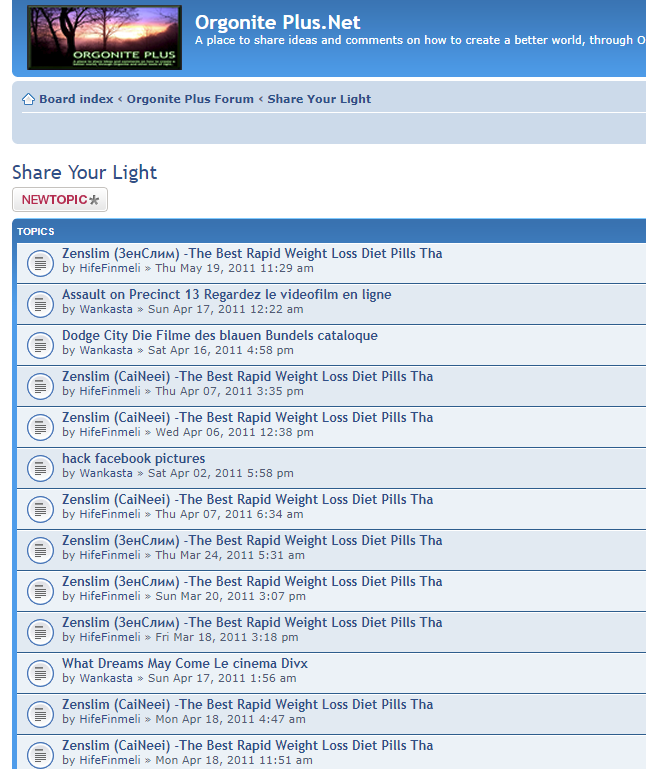 Yes I am pissed
pissed by the political correctness that is RAMPANT
as not one of your fuckers opens their pieholes
well, a few do, so few we know them all by name
but even some of those STILL promote the shysters and THAT has to stop
it has to fucking stop
when I hear the word resin one more fucking time I am gonna snap
whenever I hear that fascist shite of " Reich" cloudbuster, resin, bla bla bla, Don Croft, bla bla bla Warrior matrix , Etheric Fucking scumbags one more time
it is gonna snap

Now fuck off to your fucking fuckbook
fuckers
Page 4 of 8 •

1, 2, 3, 4, 5, 6, 7, 8


---
Permissions in this forum:
You
cannot
reply to topics in this forum