on Tue Apr 10, 2018 6:21 pm

Our second WWOOF host, La Bergerie, is located in Provence, approximately 45k north of Avignon in southern France.  A direct bike trip from Le Verger to La Bergerie would have only been about 500k, but it would have been quite mountainous, cutting directly through the Massif Central. Instead we chose to bike along the Canal of Two Seas which links the Atlantic Ocean to the Mediterranean Sea starting in Bordeaux, with a short train ride on either end of the ride to make it feasible in the time we had.
Bordeaux is super bike friendly and we enjoyed riding around sans bags for a few days exploring what felt like a big city. 
The Place de la Bourse reflected in the miroir d'eau is especially stunning at night.
The Canal des Deux Mers consists of two canals, the Canal de Garonne and the Canal du Midi, which intersect in Toulouse.  A twenty minute train ride to Langon got us out of Bordeaux and near the point where the Canal de Garonne connects with the Garonne River. The entire Canal de Garonne is paved and much of it is lined with the iconic plane trees.
Construction of the Canal de Garonne was completed in 1856 and includes several impressive aqueducts that carry the canal over the Garonne river and its tributaries, the Agen aqueduct, pictured here, being the largest.
There are a few beautiful residences and lock houses set along the canal.  We stopped for a beer at a cute lock house turned restaurant, Poulet a Velo, one especially hot afternoon.
Fortunately we had unseasonably warm weather for the entire week of our ride.  It allowed us to take it fairly easy biking about 60k per day.
Our primary diversion from the canal was a 26k trip to visit the medieval town of Montauban, where Heide's ancestry has roots back in the 1600's when the town was a Huguenot stronghold.
Apart from enjoying the scenery of this red brick town, we had an amazing lunch at a small bistro gastronomic, Faubourg 73. The chef/owner, who was also our server, won us over with a complimentary glass of white wine as we deciphered and translated the menu and then blew us away with an all around delicious and interesting meal at a affordable price. Patrick had lapin a la moutarde and Heide had bœuf avec pesto de masion, which melted in your mouth.  Thanks Pierre for our best meal in France yet.
The next day was another lunch on the go, this time in the town square of Tolousse.  Here we left the Canal de Garonne and started the Canal du Midi.
The Canal du Midi is primarily unpaved, with some parts that are very rutted single tracks covered in tree roots, or dotted with enormous pot holes.  With the change in route conditions we left the spandex wearing carbon fiber speed bikers and were joined by the spandex wearing knobby tire suspension bikers. We found our Rivendell country bikes to be well suited for all conditions. 
The Canal du Midi was built two hundred years earlier than the Canal de Garonne as the Garonne river was essentially navigable for the remainder of the trip to the Atlantic.  It was built primarily to traffic wheat and wine without going through the Gibraltar Straits controlled by the Spanish.  Today it is a UNESCO world heritage site.
Despite the rougher trail conditions we found the Midi-Pyrénées region to be quite a bit more beautiful than the landscape of Aquitaine.
The Pyrénées mountains emerged to the south with rolling hills to the north.
Just a few kilometers from our final destination, Heide's back panniers snagged on a tree trunk lying across the path and her bike was tipped over sending her head first into the canal!  But just as quick as she went in she hopped out with a huge smile on her face.
It was a good excuse to stop for lunch and dry out some clothes.
On our first bike ride we had such great luck with our wild camping spots, but along this well used canal our options were limited.  One night we ended up bedding down right along the canal outside a boat harbor, but the rest of the time we ended up staying at official camp grounds.  It turns out the camping grounds that are open this time of year are the year round "camping grounds", which are actually more like a trailer park, with full time residents in homes of varying degrees of mobility.
Although not bad, they were often not very picturesque, and not cheap at an average of 13 Euros ($18 USD) a night.
Our final destination was the town of Carcassonne, with its fortified medieval Cité, another UNESCO world heritage site. This town has a long and colorful history that dates all the way back to 3500 BC. We arrived Saturday evening and checked into our hotel just hours before the skies let loose for several consecutive nights of rain.
We enjoyed an Easter Mass at the Basilica of Saint Nazaire and joined the tourists who packed the streets of this old town that is now overrun with souvenir shops and mediocre restaurants. 
We escaped the crowds by walking around the fortified city between the dual ramparts.
on Tue Apr 10, 2018 6:23 pm
Our hosts spent this last week off skiing in the French Alps, and they were glad to ask us to take care of the chateau and the gardens in their absence. They generously provided us with a larder well-stocked à la française, with ample options of charcuterie, cheeses, and fresh bread. We were also given directions to Barbara's favorite wild garlic patch l'ail des ours(literally, garlic of the bears). We have been eating well!

We settled in and made ourselves at home, taking care of the farm chores left to us but also making time for bike rides and walks in the area. Our hosts left us a car to use, and we took an afternoon trip to the nearby "big" city, Poitiers, an hour's drive away with a population of 90,000. The trip reminded us how relatively remote our location here is, deep in rural France. 

Barbara arranged for us to spend a morning at a neighboring goat-cheese farm during their time away. The chateau's housekeeper, Isabelle, works at the cheese farm and offered us a tour of the operations. We got to the cheese parlor at 8 am sharp, and Isabelle immediately gave us stark-white lab coats to don over our farm clothes and put us to work. We loved the experience! 
The milk sets for 24 hours and then the water is skimmed off before the cheese is packed into 150g molds.
Et voilà. The chèvre rests for a few weeks before heading to market. Through our (very) broken French and much patience and pantomiming by the non-English speaking Isabelle, we got a step-by-step crash course on cheese making. We helped her pack the famous pyramid-shaped goat's cheeses whose dimensions and ingredients are regulated by the French government, and were given our choice of one to take home for lunch. 
The farmer later walked us through the barn where the goats were busy eating breakfast after the morning's milking. This morning was perhaps our single most educational experience at Domaine du Verger, and got us excited for the farm stays we have ahead of us. 

As far as farm work goes, we have spent much of our time on the springtime tasks mentioned in our last post. Patrick has spent many hours astride the riding mower, and Heide has weeded some of the most remote corners of the walled garden.  We also prepared the ground for and planted a number of crops, including peas, potatoes, carrots, beets, etc. 
While much of the work here has been pretty straightforward, we are also learning some interesting techniques and gardening tips. One project we had was to make a nettle leaf fertilizer for the garden, a liquid fertilizer rich in nitrogen, iron, magnesium, and sulfur. 
It is a simple recipe: tightly pack nettles into a container and then cover them with rainwater, at a proportion of roughly 1 kilo nettle leaves to 1 liter water. Ensure that the leaves are fully submersed in water by covering with a flat stone or other heavy object, because exposed leaves will rot. Then let the mixture stand, uncovered, for 10-14 days, mixing every so often. Finally, strain this mixture and for application dilute it 1:10 with rainwater. Barbara, our host, swears by this for her tomatoes!
We also had a few small building projects, and Patrick worked on a rough-hewn timber gate while Heide constructed a pair of compost bins.  A regular task since our arrival has also been stocking firewood and keeping a fire burning day and night in the large living room fireplace. As the weather warms, this task has diminished. 

Indeed, spring has come early to this part of Europe, and it seems like the entire landscape has blossomed in the three weeks since our arrival. The rapeseed fields are in full bloom and much of the area near the farm lies under their iridescent, surreal yellow blanket. 

The weather is looking great for this next week, which will be the start of our next bike ride. We are both looking forward to getting back on the trail! We have decided to leave our first host farm, Domaine du Verger about a week earlier than originally planned, which will give us more time for biking and sightseeing. While the experience here has been sometimes lacking in educational tasks, we have thoroughly enjoyed being immersed in a French family's life, and remain grateful to their hospitality. We have particularly enjoyed working in the garden in the company of the lovely and generous Barbara, whose enthusiasm for and knowledge of plants is an inspiration to us both. Thank you Jean and Barbara!
on Tue Apr 10, 2018 6:28 pm

DATES
April 26 - May 18
DETAILS
Olive oil, lavender, and wine. Boutique vacation services.
Roaix, France
www.savourprovence.com
BLOG POSTS
WWOOF Lux
Jillian: master pruner, with a flair for all things floral. 
Rock et Ro
se
Patrice: taster of tastes, smeller of smells, teller of tales. 
Monsieur Ménage
Suzanne: most at home while in charge of the
 cuisine. Chef Bossy Boots
Alain: Tai Chi guru, and head of the clean plate club. 
Thin Bin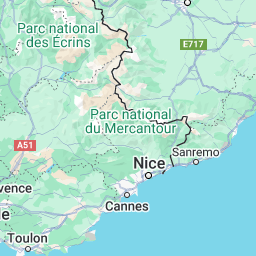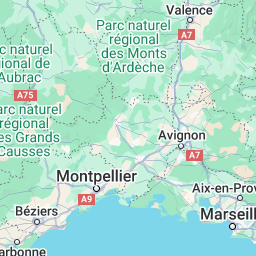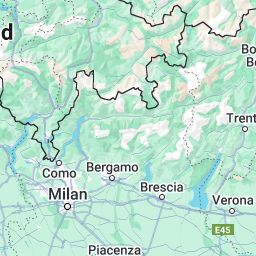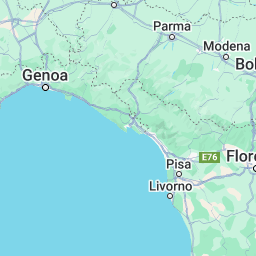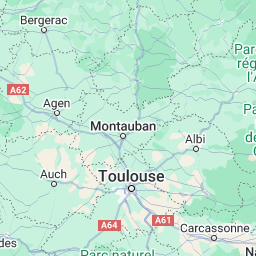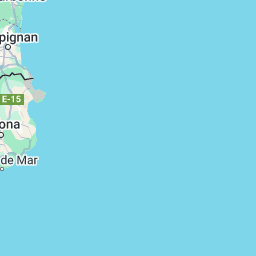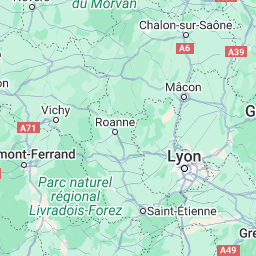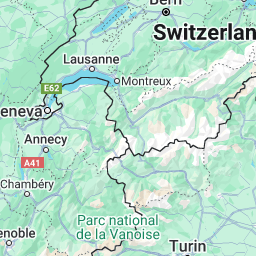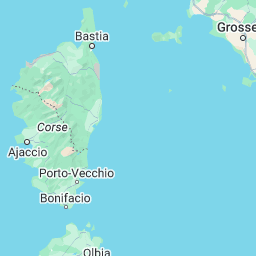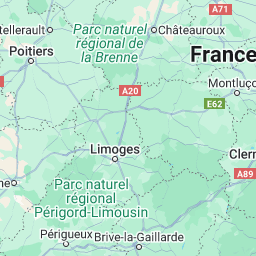 [ltr]Map data ©2018 GeoBasis-DE/BKG (©2009), Google, Inst. Geogr. Nacional[/ltr]
[ltr]Terms of Use[/ltr]
[ltr]Report a map error[/ltr]

Permissions in this forum:
You
cannot
reply to topics in this forum